Bike Recovery
Industry-leading security
Bike Recovery gives bike owners access to all of the benefits of stolen vehicle recovery in a small, efficient package. With access to the same industry-leading technology, Stolen Vehicle Recovery (SVR) team and 24/7 emergency control room, you can rest assured that your bike is in safe hands.
Bringing industry-leading recovery to bikes
Trusted and secure at every step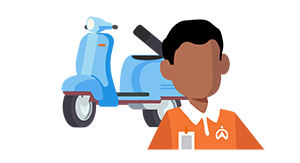 The first step in securing your bike is scheduling a fitment, free of charge. With professionally trained mobile fitment workshops, Cartrack relieves the hassle by coming to your location at your own convenience. Our advanced fitment techniques are completely safe and certified, ensuring that your bike is always in safe hands from fitment and beyond.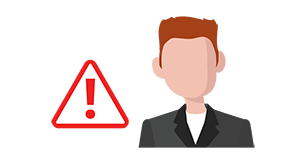 With an array of intelligent alerts, our 24/7 control room is always on guard to contact you about any suspicious behaviour, even when you are not with your bike. Once there is confirmation of a theft in progress, our control room immediately dispatches our highly trained recovery team.
This is often carried out by both air and ground teams to ensure the fastest, safest and most proficient tactical response. With a culmination of experience as one of the longest standing providers in the SVR industry, you can rest assured that every precaution is taken to ensure a successful recovery of your vehicle, a point emphasised by Cartrack's highest audited industry recovery rate.